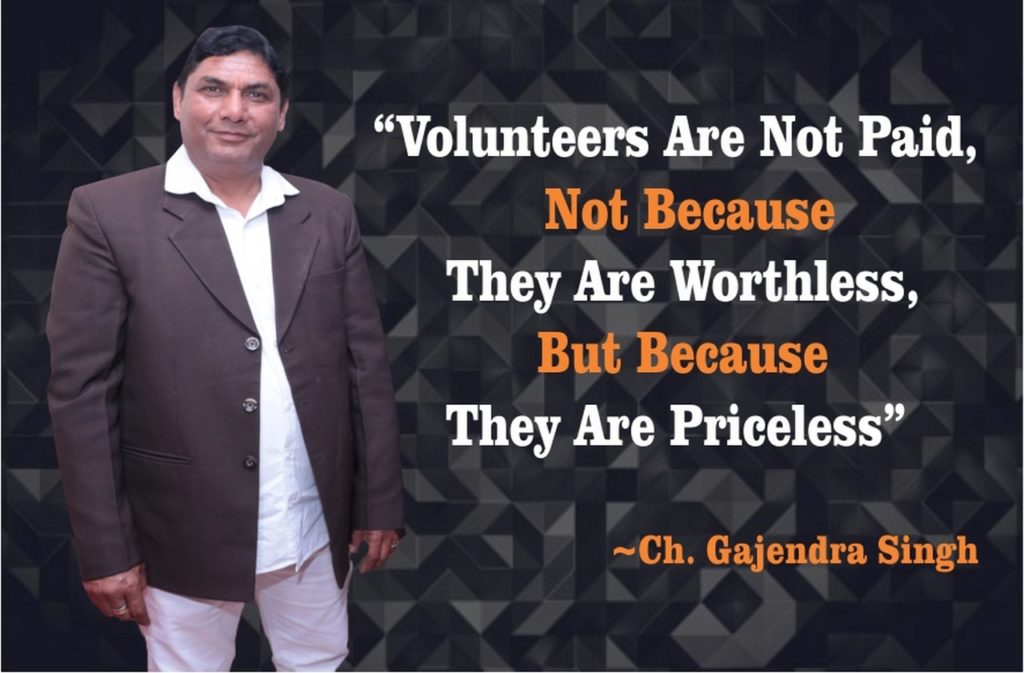 Ch. Gajendra Singh is a Co-Founder and Vice- Chairman of Koshambi Foundation, Indian non-profit based organization. He is well educated person and a successful Business Personality. He is a very dedicated person and down to earth. He is also a MD & CEO of Koshambi Group Of Companies.

Ch. Gajendra Singh is well equipped with his years of experience in the field of Real Estate Sector, Electronic Sector, Etc. His vision is to play a formative role in the upliftment of society and the under-privileged sections at large. He continues to lead a role from the planning of social activities & projects to their execution on routine basis.

Ch. Gajendra Singh is a person with moral values and dedicated himself for the growth of our developing society. He is very social and works from several years for the development of society.

Koshambi Foundation operates with the single-minded focus of empowering rural India through holistic and sustainable growth by engaging with and empowering village communities, executing multiple programs on the ground and working towards an exit strategy. Believing strongly in creating partnerships between Rural India, Corporates, Young India, the Government and other NGO's for an irreversible change for good.