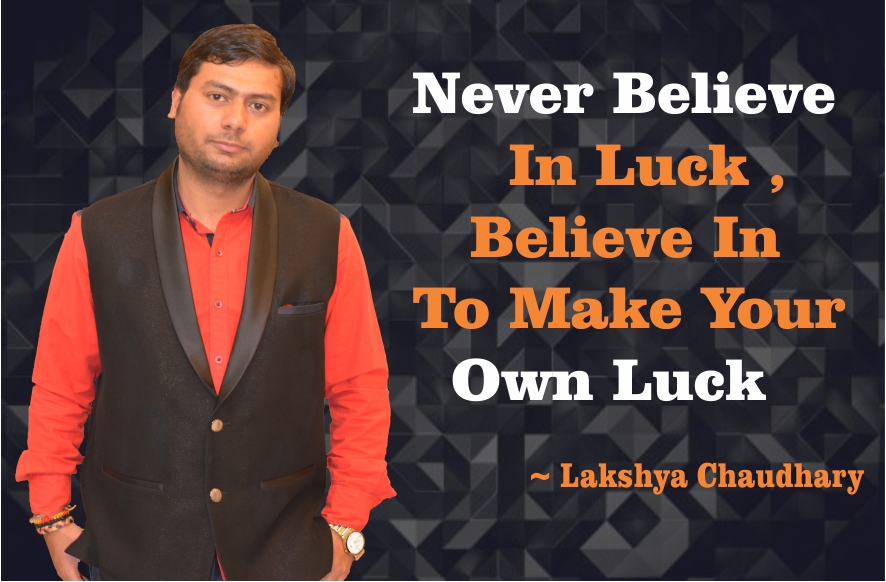 Lakshya Chaudhary is a Founder and Chairperson of Koshambi Foundation, Indian non-profit based organization. He is a successful young Businessman & Entrepreneur and also a sociologist. He is from the field Biotechnology and completed its Masters in Biotechnology and yet with his deep interest in the research segment he is pursuing his Doctor of Philosophy (PhD) from a reputated University. Apart from his research he is a young Successful Businessman. He is a very dedicated person and down to earth.

With his moral values he is working in the field of Research & Development in various segments and plan to make a strategy to help the Farmers, who is the backbone of our Country.

Being a youngster he also working and make the strategies to keep the youth to the Right Path. Because this youth will be the future of our country and motivate them to do something for the development of country.

He is also a young Entrepreneur and a sociologist too. Lakshya Chaudhary is a name among millions who is struggling, failed and surged ahead in search of success, happiness and contentment. He encourages the youth with their own motivation and ideas and inspire them to do something for the development of the country.

He started this foundation for the various purpose, to do something for the growth of our Country in various segments. With the help of team work he associate a dedicated team with this foundation with their moral values and to start joining a chain step by step and set a proper vision to resolve various types of problems by whom country is suffering, and let the peoples of the country towards the new vision and make our country a well- developed country.

With the inspiration from the inspired persons, he makes his mindset in a positive view and start motivate others and help them to choose their right path for the way to success.

Lakshya Chaudhary is thought leader, a motivational speaker, leadership trainer and a young business Coach. He mostly Speaks on case study about Startups, Entrepreneurship, and for positive mindset, creative ideas, sociology, real facts, etc.

He is dedicated towards his goal and focused to achieve his goal. He is struggling from many years and also manage their studies too equally and very well focused to their aim.
He Followed His Own Success Mantra -

Never Believe In Luck , Believe In To Make Our Own Luck