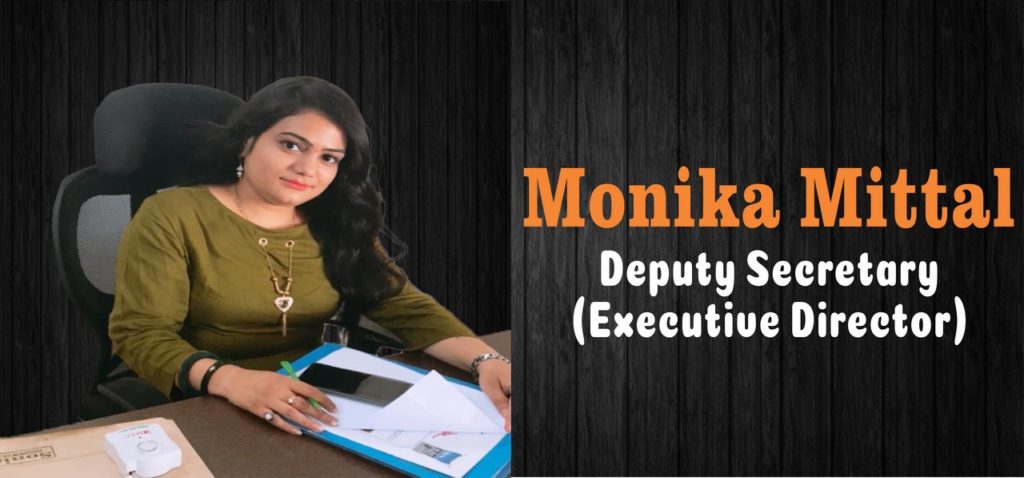 Monika Mittal is a Deputy Secretary of Koshambi Foundation, Indian non-profit based organization. She is wholes the repositions as an Executive Director in Koshambi Foundation.

She is accountable for and confers a stand-by back-up to all the projects of Koshambi Foundation for organizing workshops collaborating awareness about the Koshambi Foundation. Its mission and the way it reaches the underprivileged segment of the society. Her main focus behind this is to engage more people with Koshambi Foundation so that they can cater helping hand to the needy ones in every possible manner and be an imperative part of Koshambi Foundation.

Monika Mittal has always been exquisite to work in the social sector. She has willingly accepted the role of propagating the Koshambi Foundation functionality all over India as she is well versed with the market. She is actively devoted to pull the Foundation to widespread its wings in various parts across all over India. Henceforth, giving her helping hand for open schools, health care centers and vocational training centers, etc. that is catering to a larger section of the society.

She manages and coordinates events between corporates and office. She has great aspirations of serving the underprivileged section of the society. She believes in higher sense of appeal towards complete transparency in the functionality of work.

Monika has completed her Post-graduation degree from a reputated University and currently pursuing her Doctor of Philosophy (PhD) in Biotechnology from a reputated University. Her zeal is to add values to the lives of those who needed it in society as it has been an indispensable for our team.